Are you pondering over your next vehicle investment? Can't decide between a brand-new car and a used one? Let our expert team at Three Rivers Volkswagen help you understand the exceptional advantages of owning a pre-owned Volkswagen sedan or SUV!
Your budget, personal style preferences and lifestyle needs are of utmost importance to us. Our team will take all these aspects into consideration to deliver an effortless and confident car-buying journey for you. Check out our competitive prices on used cars and explore our range of pre-owned VW Atlas and Tiguan SUVs for sale nearby, then consult with our team to learn more about the numerous benefits of purchasing a used VW or any other pre-owned model in our inventory.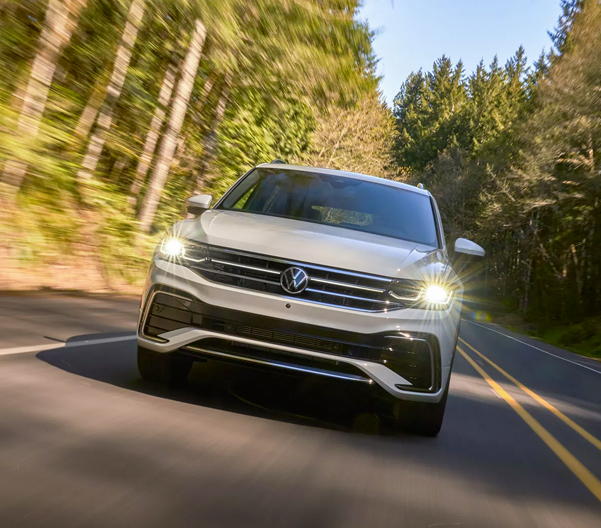 From cost-effectiveness to variety and value retention, there are many valuable rewards waiting for you when you buy a used car at our Volkswagen dealership in McMurray!
Why Choose a Used Car vs. Buying New?
Here are some of the key reasons to consider used VW cars or pre-owned vehicles from other makes when shopping at our McMurray Volkswagen dealership:
Cost-Effectiveness: Many of our used and Certified Pre-Owned Volkswagen models come with low mileage, are recently released model years or are equipped with the latest interior features. All these benefits come at a considerably more affordable price than their brand-new counterparts!
Diverse Options: Limited new car inventory may force you to pre-order your desired model. However, our used car lineup is continually expanding, making it easier for you to locate the perfect vehicle without added stress.
Depreciation Advantage: With used cars, depreciation is significantly less severe when compared to the initial and most drastic phase of depreciation with new cars, which begin depreciating the moment they're driven off the lot.
Extra Savings: Besides offering attractive used car incentives, buying a pre-owned VW in PA can mean lower registration costs, fewer fees, potential sales tax savings and less interest paid over time.
Pre-Owned Car Sales in McMurray, PA
At Three Rivers Volkswagen, a trusted local used car dealership, we're ready to help you find your dream pre-owned VW or explore gently driven options from other makes. We proudly serve as your nearby dealer offering quality used Atlas SUVs, pre-owned Jetta sedans and so much more. Our vast array of pre-owned VW models and used off-brand cars ensures that you'll have numerous vehicles to discover and test-drive at our local Volkswagen dealership.